NEW!! The 70 Years Israel Redemption - Temple Coin SOLID SILVER
00007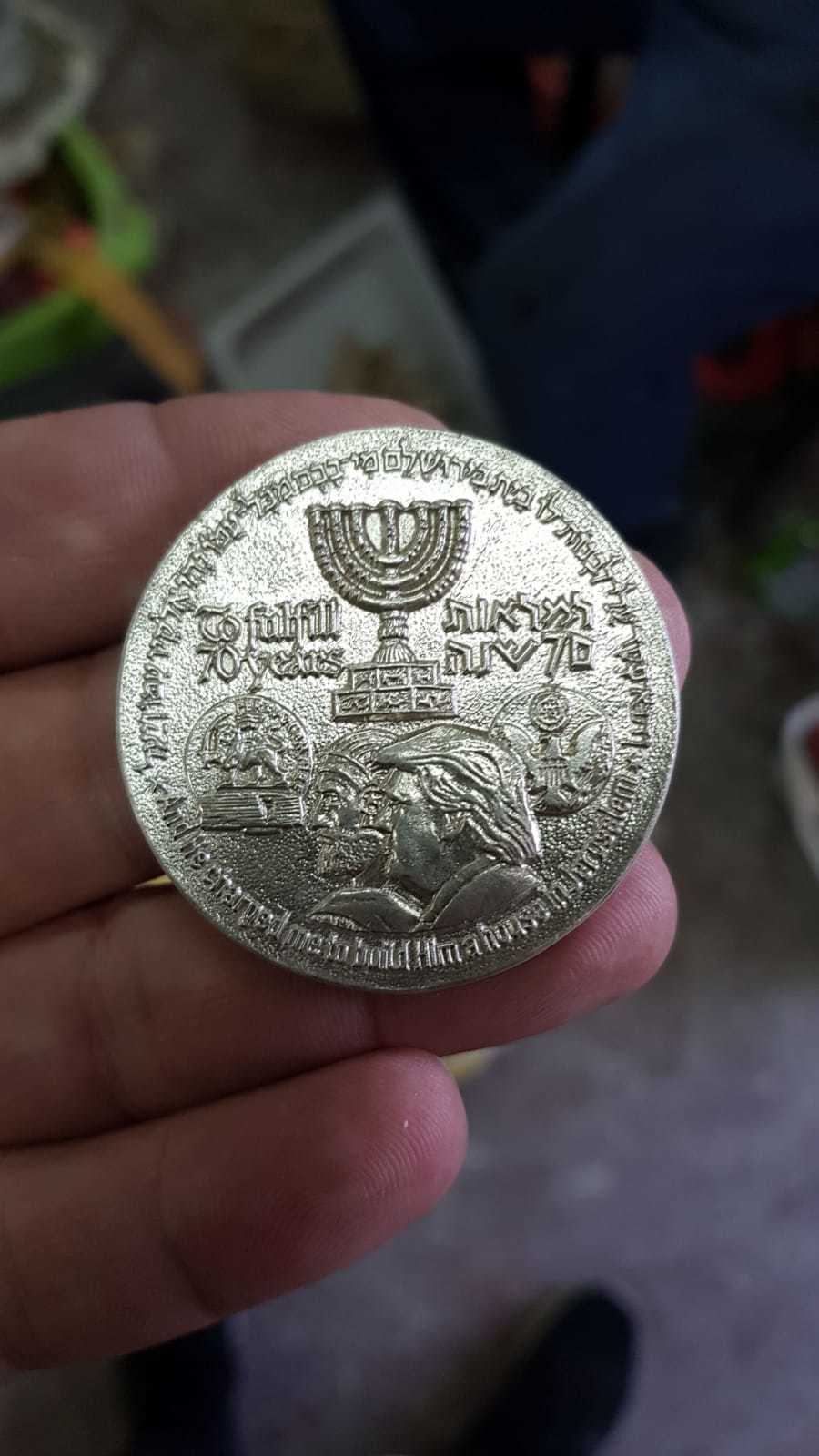 The second coin in the Cyrus-Trump Temple coin series NOW IN PURE SILVER.(40 grams).
Donate 170$ to get your solid silver coin.
This special and unique coin was minted in honor and praise of Israel's 70th Independence Day, and with gratitude that the American Embassy will be transfered to Jerusalem recognizing the centrality of Jerusalem to all 70 nations of the world. For more information about the coin
The diameter of the coin is 50 m"m made in silver (170$) 40 grams of pure silver.